Fiber Optic System – FTTH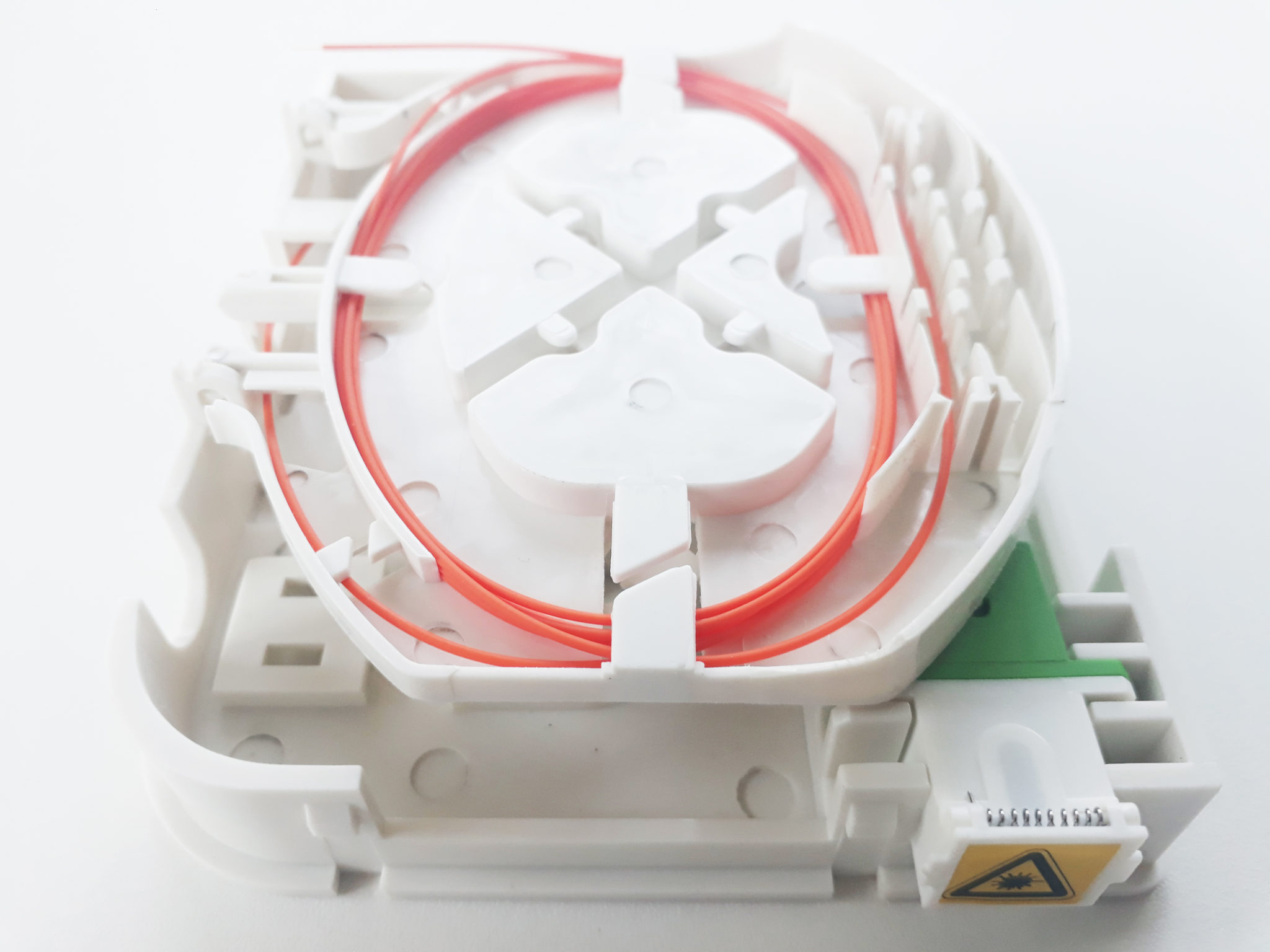 Description
The FTTH wall outlet is used for the termination of optical cable at subscriber's premises, in residential and business applications.
The fiber optic cable can be feed into the wall outlet from each sides or from the back. The wall outlet consists of a base, a splice tray and a cover. The base can be fixed to the wall with screws and is used for entrance of optical cable. One SC or LC optical adapters can be mounted into the wall outlet.
The Fiber optics coming from optical cable can be terminated directly to fields installable optical connectors or spliced to a pre connectorised patch cord.
The splice tray stores extra length of fiber and the splice protection. The construction of wall outlet ensures minimum bend radius of fibers.
 Features
– Ergonomic design;
– Ability to allow cables to enter from rear or bottom of the unit;
– All fibres are positively managed to maintain a minimum bend radius;
– Compact, low profile, wall mounted unit, used at subscriber's premises;- Removable cover for easy access;
– Unit manufactured from fire resistant material;
– Standard colour white;
– The cover of wall outlet with the Telecom operator logo upon request;
– Required space envelope (mm): (l) 110 x (w) 90 x (d) 28