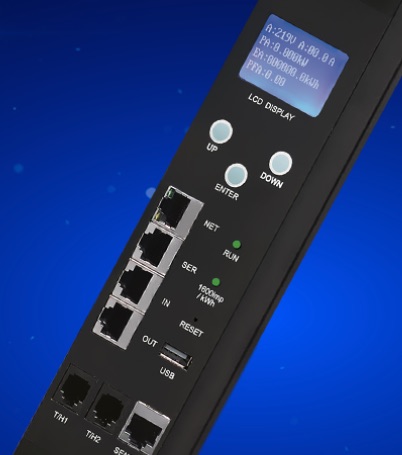 Description – PDU – Power Distribution Units. 
Clever's products are technologically avant-garde, solid, flexible, certified, intelligent.
R – PDU
Evolution of NPMs with metallic chassis and magneto-thermal hydraulic switch that improves its safety features
IP-PDU
Combine remote monitoring of electrical and environmental parameters with continuous power and hot-swappable technology.
NPM-T
Intelligent monitoring system that combines PDU proprietary SW technology with SNMP monitoring 
NPM
NETWORK POWER MANAGER
Improve reliability, energy efficiency and prevent downtime caused by overloads and power failure
ACCESSORIES
SENSORS Liquid presence – Door Opening – Temperature / Humidity – Smoke
PDU
POWER DISTRIBUTION UNITS
Clever's basic PDUs provide reliable power distribution for racks and increase functionality. 
EMS
ENVIRONMENT MONITORING 
Intelligent monitoring system combining PDU proprietary SW technology with SNMP-based monitoring
Software Management
Advanced data center monitoring system and system software management